To see my Naruto manga/plushies/production sketches/ect. click here.

Doujinshi Anthologies



Title: Shinobi no Okite Gaiten
SOLD








Title: Hiden Shinobi Maki #5
Series: Naruto
Pairings: KakaIru, SasuNaru, KakaNaru, Slight Yondaime/Kakashi, Slight Jiraiya/Naruto
*Rin, Obito and Kakashi [grown up!], Team 8 at the beach with misc. Jounin, Itachi
Pages: 190
Price: $16



Title: Guruguru Ninjutsuyo #12
Series: Naruto
Pairings: Yondaime/Kakashi, KakaIru, Temari/Gaara
*Lots of misc. people from the Chuunin exams, Sandcest
Pages: 192
Price: $16 SOLD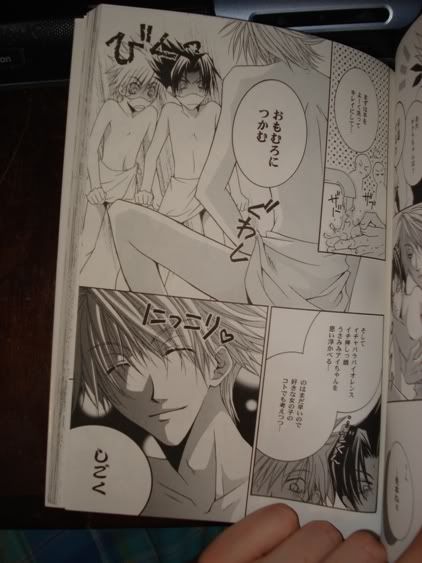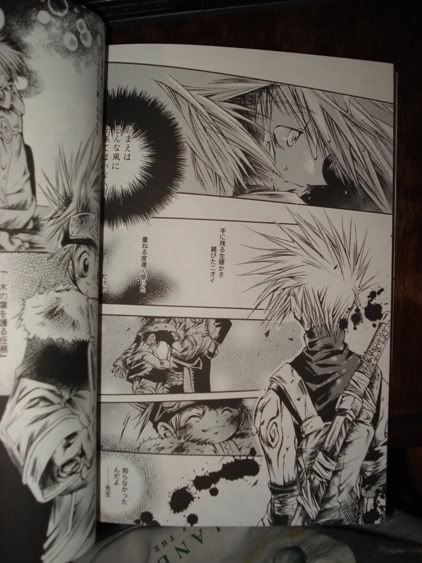 Title: Uzumaki Manual
Series: Naruto
Pairings: KakaIru, Izumo/Kotetsu, SasuNaru
*FREAKING ADORBALE!Kotetsu & Izumo, Almost Naked!Kakashi
Pages: 190
Price: $14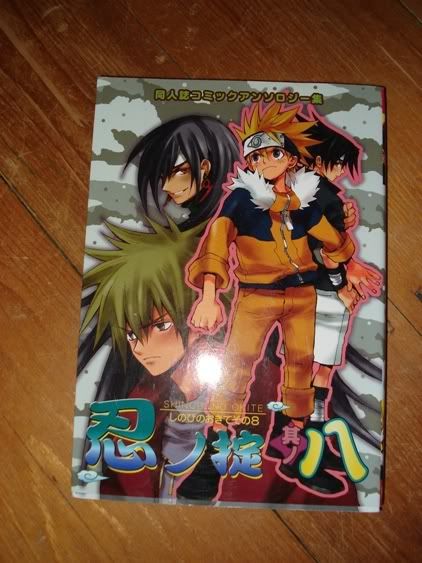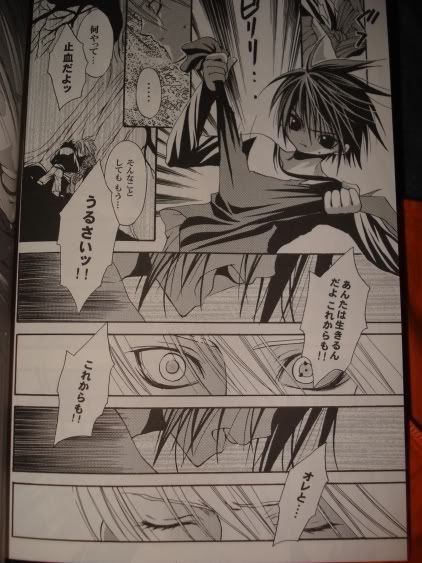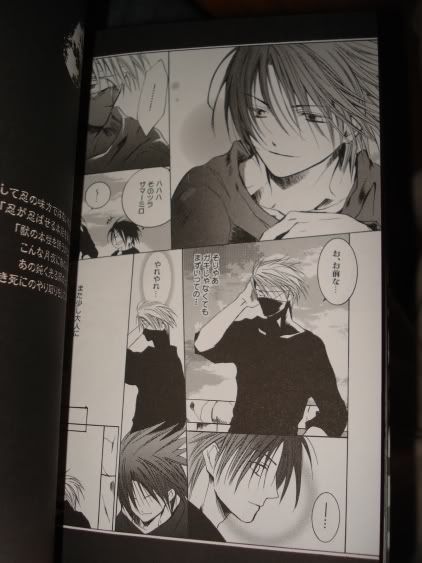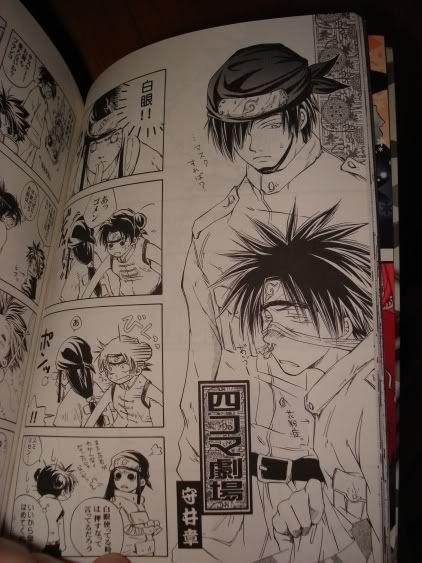 Title: Shinobi no Okite #8
Series: Naruto
Pairings: Kakshi/Sasuke, Kakashi/Iruka, Iruka/Naruto
*Sand Siblings, Team 10
Pages: not marked, but around 200
Price: $17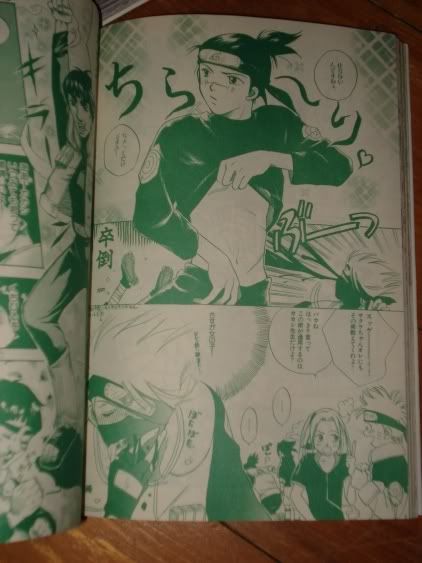 Title: Naruto NinPou-cho #9
Series: Naruto
Parings: Sasuke/Naruto, Sasuke/Kakashi, Asuma/Kakashi
*Zabuza, Gekkou Hayate, Koutetsu, Hinata
Pages: 189
Price: $12



Title: GuruGuru Round Syndrome #1
Series: Naruto
Pairings: Sasuke/Naruto, Kakashi/Iruka, Kakashi/Kurenai, Zabuza/Haku
Pages: 193
Price: $15 SOLD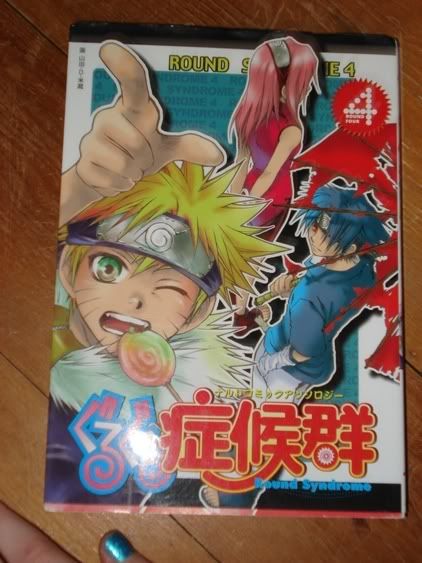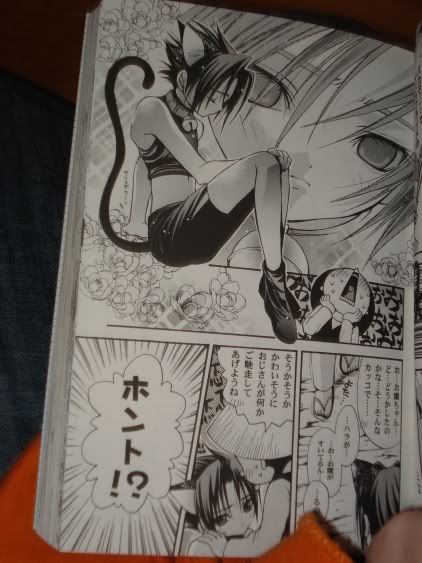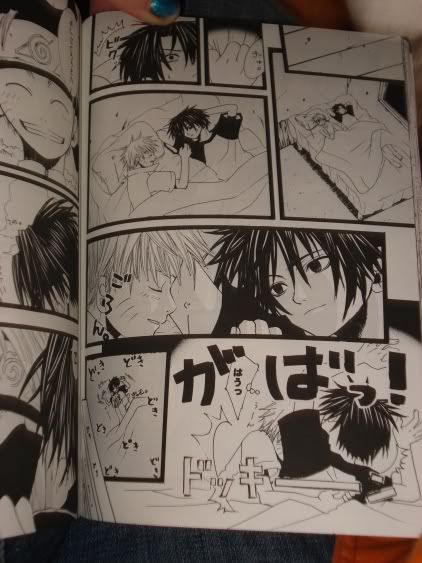 Title: GuruGuru Round Syndrome #4
Series: Naruto
Pairings: Kakashi/Kurenai, Kakashi/Iruka, Someguy/Kotetsu, Kakashi/Sasuke
**Shotaboy Kitty Sasuke
Pages: Not marked, but around 200
Price: $16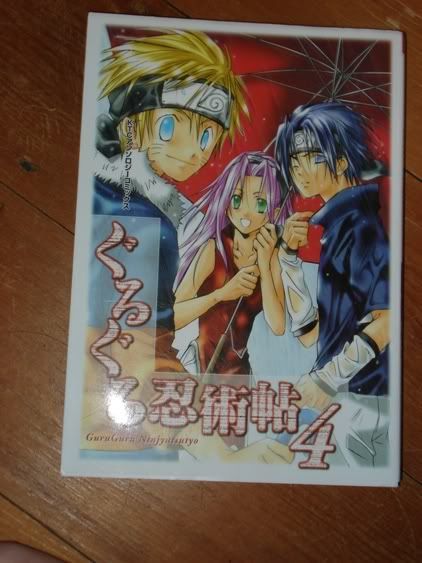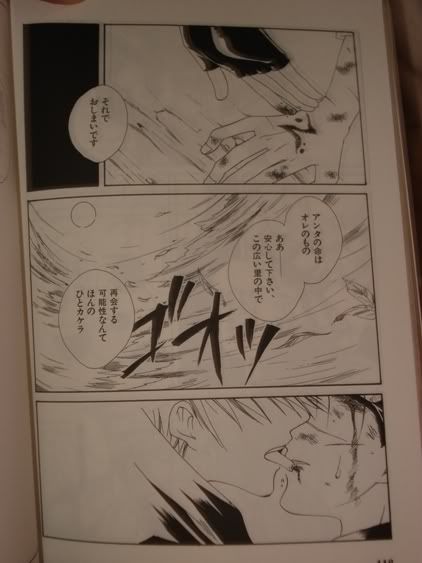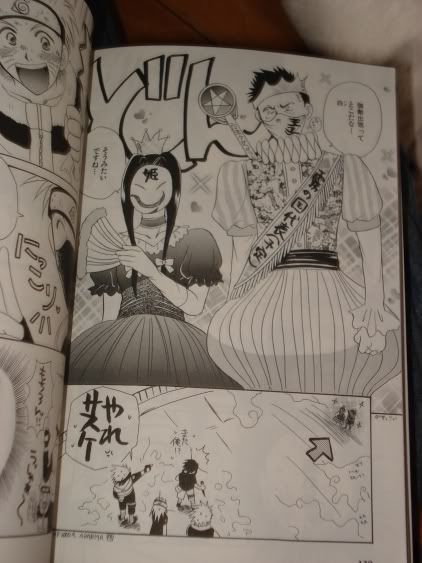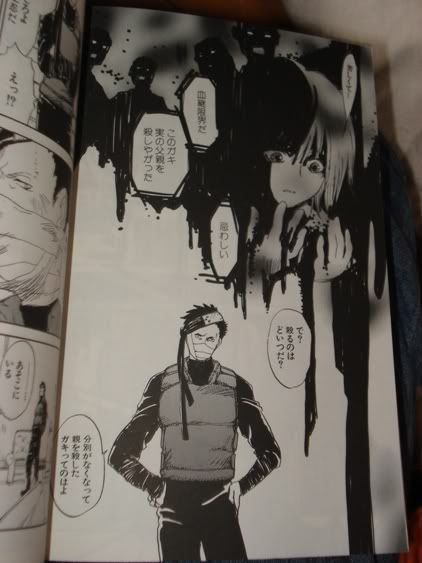 Title: GuruGuru Ninjutsutyo
Series: Naruto
Pairings: Zabuza/Haku, Kakashi/Iruka, Kakashi/Asuma
**More than half of it is Zabuza/Haku
Pages: 194
Price: $15





Doujinshi

Naruto


Title: Weekly Jump [crack pseudo-jump doujin]
Series: Naruto
Circle: ?
Pairing: KakaIru [mostly crack x3]
Pages: Between 80-100
Price: $8 SOLD




Title: Guru Shinobi *2
Series: Naruto
Circle: Gangan-club Sudako
Pairing: GAG x3
Pages: 18
Price: $5 SOLD


Digimon





Title: Digimon Frontier: Jr. High School Version; TomatoSurprise
Series: Digimon Frontier
Circle: Misaki Futtsu
Pairings: Kouji/Takuya
Pages: 48
Price: $10




Title: Frontier Line
SOLD

Gundam Seed Destiny





Title: Fast Love
Series: Gundam Seed Destiny
Circle: Otsuharu? [http://homepage2.nifty.com/kagami-hp/]
Pairings: Rei/Shinn, Athrun/Kira
Pages: 31
Price: $10

Payment and Shipping Costs

As far as payment goes, I prefer Paypal, however I will do moneyorder/check.

To find out what the shipping is, let me know what items you want and I'll calculate it. ;)



These items are very special to me, so I hope they go to loving homes. ;D

If you need to contact me, feel free to e-mail me at eightislove@gmail.com

Thank you!